Highly Limited - Webinar ONLY Deal!
Everything You Need To Profit From A New Legislation That Forces Businesses To Pay You A Bomb or Face A $100k Fine
People All Over Are Getting Sued, (Even Extorted) For Thousands of Dollars Because of This. Grab This Bundle To Make Sure It Never Happens To You or Your Clients PLUS Turn This Into A True Six Figure Income!
Exclusive One-Time Bundle Deal!
Worth: $4,997 Per Year
Retail Price: $997
Today Only: Massively Discounted!
Check Out The Brand New Website Analyzer Widget Live In Action...
Your Website Could Be At Risk Of A Lawsuit!
Enter Your URL Below to Run a Free ADA & WCAG Compliance Review on Your Website.
ADA Bundle Agency & Consultant Toolkit

LocalAgencyBox & Local Video Kit

All The FE & UPSELL BONUSES

Watch How Easy It Is To Become Compliant!
It Takes ONLY Three Steps...
Generate Floods Of Pre-Qualified Leads USING The "Website Analyzer Widget"
ADA Bundle Checks All The Boxes For ADA & WCAG Compliance....

Take A Look At What These Current Users Are Saying About ADA Bundle!

Another practical product from you guys... I partnered with a facebook friend who is a lawyer. We already have over 11 clients booked this week. 1 has paid ($5,000), others will be paying before the month ends. From the look of things, we should hit $100k before the year ends. This was definitely worth every dime we paid.
---
I shared the powerpoint proposal you provided with the owner of a local restaurant in New York. He was stoked. We fixed a skype call for next week so we can conclude on the fees. I will share the feedback and screenshot when we conclude. He went home to google ADA compliance fear gripped him. Haha... feeling guilty already, but the law is the law.
---
This is pure gold. I have absolutly no regrets for this purchase. It's now activated on all my websites. This has saved me thousands in fees If I were to pay for this service. I am looking forward to the new and improved version. With this I will be able to prospect for businesses that needs ADA complaince service and offer the service to them.
---
I have been a freelancer and local marketing consultant for years. I made more in 1 week from ADA compliance service than I have made in the last 12 months. Finally seeen a service I can sell. I'm tired of web design, seo and bot services which are already over crowded with service providers who are willingly to 'work for food'.
---
I made $4,500 from my first client and now over $50,000 in 7 weeks. I got to know about you through your product contentburger which gave me huge success. ADA Bundle is another winner. I got this client the first week working from home as things are still on some form of lockdown here.
---
I upsold ADA compliance service to one of my social media agency clients and he paid. All I did was to generate a report and forward it to him. It took me less than 1 hour to fix his website. (Sweetest $1,500 ever). Never knew making money could be this easy.
---
Here's How One Guy Was Able To Generate Over

$50,000 In 7 Weeks

Helping Businesses Get Their Sites ADA & WCAG Compliant...

I just wanted to take a moment and thank you for the use of your products. I started selling ADA compliance services about 2 months ago.


I made $4,500 from my first client and now over $50,000 in 7 weeks. I got to know about you through your product contentburger which also gave me huge success.This is another winner. I got my first client the first week working from home as things are still on some form of lockdown here.


So again, thank you for putting together these great products!
Paul
Meet Barry - ADA Bundle V1 Member

Closed 15 Clients - Raking In $7,000 In
Recurring

Income

We closed

our first client with our very first presentation!



Launched our agency a few months after that; presented to 20 clients and have successfully closed 15 clients and made the installations. We're currently raking in well over $7,000 on annual recurring revenue!

- Barry Lippold
SPECIAL BUNDLE DEAL

Lock-In Your Discounted Access To The Total Package ALL For A Massive Discount

Worth: $4,997 Per Year
Retail Price: $997
Current Price:

Massively Discounted!



Bundle Deal : FE + UNLIMITED + PRO + Agency & Consultancy + Digital Agency Upgrade ALL For A Low OneTime Payment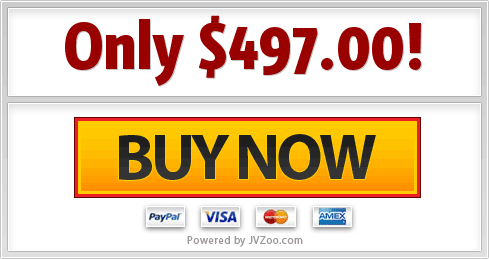 NB: It's optional to renew the Unlimited @ $97 after 1 year... If you don't renew at the end of 1 Year, you still get to keep EVERYTHING, except the Unlimited/Pro Upsell.
I will go through the funnel and buy everything one by one... and pay $400+ more without the exclusive bonuses.
© ADA Bundle 2022. All rights Reserved